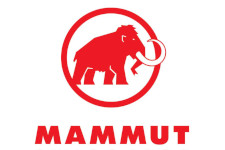 Mammut hiking pants black
A partire da
90,00 €
100,00 €
Mammut hiking pants black
MAMMUT
PANTALONI TREKKING HIKING MONTAGNA ARRAMPICATA
MODELLO: HIKING PANTS
COLORE: BLACK
SPEDIZIONE IN 5-7 GIORNI
The elastic, highly breathable material makes these hiking and traveling pants stand out. With all the features modern hiking pants need.
| | |
| --- | --- |
| Item no. | 1020-08150 |
| Colour | graphite |
| weight in g | 290 |
| Recommended retail price | SFr. 130.00 |
Bi-elastic hiking and travelling pants made from abrasion-resistant and robust nylon material
Fast drying and breathable
Small packing volume, great to take with you anywhere
Legs can be adjusted from full-length to 3/4 length
Adjustable hem
2 front pockets
2 seat pockets with zip
Leg pocket suitable for maps
1 small security compartment with zip integrated into the pants pocket
Ultraviolet Protection Factor (UPF) 40+
Regular Fit
Ideal for
Backpacking, Walking, Travel
Suitable for
Backpacking, Walking, Travel, Mountain Hiking
Outer material
Elastane
9.0 %
Polyester
91.0 %
Fit
Regular Fit
Comfort and extra space for the entire leg provide a pleasant, well-ventilated fit and complete freedom of movement. The all-round model for every type of popular mountain sport.
WWW.SNOWSTORE.IT

Maggiori Informazioni

| | |
| --- | --- |
| Codice | 4326 |
| Sconto | 10% |
| Marca | Mammut |
Altri prodotti Mammut
Mammut aenergy 18 sapphire ultralight hiking backpack zaino

Prezzo speciale

66,50 €

95,00 €

Mammut neon shuttle 22l climbing pack black

Prezzo speciale

93,50 €

110,00 €

Mammut slam pad crash pad boulder arrampicata

Prezzo speciale

225,00 €

250,00 €

Mammut lithium waistpack black marsupio hiking

Prezzo speciale

54,00 €

60,00 €

Mammut ducan mid gtx black dark titanium lightweight hiking boot

A partire da

180,00 €

200,00 €

Mammut caschetto arrampicata via ferrata skywalker 3.0 helmet orange

Prezzo speciale

61,75 €

65,00 €

Mammut boulder cube chalk bag black

Prezzo speciale

31,50 €

35,00 €

Mammut core t-shirt men classic dark jade

A partire da

28,00 €

40,00 €

Mammut trion nordwand 15 ski night

Prezzo speciale

152,10 €

169,00 €

Mammut nirvana 30 black

Prezzo speciale

153,00 €

170,00 €

Mammut sertig II mid gtx dark titanium vibrant orange lightweight and waterproof

A partire da

162,00 €

180,00 €

Mammut ducan 24 granit black

Prezzo speciale

126,00 €

140,00 €

Mammut aenergy st 32 highway black

Prezzo speciale

153,00 €

170,00 €

Mammut trion 35 marine black

Prezzo speciale

189,00 €

210,00 €
Potrebbero interessarti
Oakley helmets mod1 PRO blackout

A partire da

135,00 €

150,00 €

Patagonia black hole duffel bag 55l lichen basin green

Prezzo speciale

120,00 €

150,00 €

Dc shoes stag grey black yellow scarpe skate

A partire da

68,00 €

85,00 €

Patagonia snowdrifter pack black

A partire da

144,00 €

160,00 €

Capita spring break slush slasher 2.0 143 2023

Prezzo speciale

335,20 €

419,00 €

Patagonia m's down sweater jacket black

A partire da

168,00 €

240,00 €

Fox racing ranger 2.5l water jacket Lunar fluorescent yellow

A partire da

83,99 €

119,99 €

Dc shoes stag black grey red 2023

A partire da

68,00 €

85,00 €

Dc shoes scarponi phase boa black white 2023

A partire da

191,99 €

239,99 €

Patagonia m's calcite gore-tex jacket black

A partire da

225,00 €

300,00 €

Capita superDOA D.O.A. 160 2023

Prezzo speciale

559,20 €

699,00 €

Patagonia m's classic retro-x fleece jacket dark natural sequoia red

A partire da

184,00 €

230,00 €

Patagonia tres 3 in 1 parka jacket black

A partire da

585,00 €

650,00 €