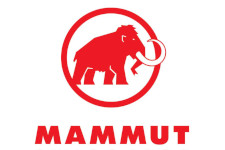 Mammut courmayeur advanced pants black
A partire da
184,50 €
205,00 €
Mammut courmeyeur advanced pants black
MAMMUT
PANTALONI TREKKING HIKING MONTAGNA ARRAMPICATA
MODELLO: COURMAYEUR ADVANCED PANT
COLORE: BLACK
SPEDIZIONE IN 5-7 GIORNI
Robust and lightweight soft shell pants in reliable schoeller quality. Additional reinforcements at the pockets, the seat and in the knee area make them the ideal companion for all tours with a high risk of abrasion. The coldblack treatment absorbs up to 80% of sunlight and the pants do not build up any additional heat. They also have a UPF sun protection factor of 50+.
| | |
| --- | --- |
| Item no. | 1020-05212 |
| Colour | black |
| Fabric | schoeller®-dryskin extreme 3XDRY® |
| weight in g | 470 |
| Recommended retail price | SFr. 250.00 |
Proven schoeller® stretch quality
The coldblack® treatment makes dark colors behave almost like light colors, and reflect up to 80% of the sunlight
Unsurpassed comfort and fast-drying time due to 3XDRY®
Integrated belt with plastic buckle
2 large front pockets with zip
1 side pocket and 1 seat pocket with zip
Knee, edge and seat reinforcements made of ripstop material
Leg width adjustable with press buttons
Ultraviolet Protection Factor (UPF) 40+
Regular Fit
Ideal for
Classical Alpinism, Multipitch Rockclimbing
Suitable for
Backpacking, Via Ferrata, Travel, Mountain Hiking
schoeller®-dryskin extreme 3XDRY®
schoeller®-dryskin extreme quality, light, structured outer surface; featuring 3XDRY® technology to ensure a water- and dirt-resistant outer surface, good moisture transport; equipped with coldblack® finish to stop even dark colors from heating up uncomfortably in sunshine; bluesign®-approved fabric.
Outer material
Elastane
3.0 %
Polyamide
97.0 %
Outer material
Elastane
12.0 %
Polyamide
88.0 %
Outer material
Elastane
18.0 %
Polyamide
82.0 %
WWW.SNOWSTORE.IT

Maggiori Informazioni

| | |
| --- | --- |
| Codice | 4324 |
| Sconto | 10% |
| Marca | Mammut |
Altri prodotti Mammut
Mammut trion nordwand 15 black

Prezzo speciale

152,10 €

169,00 €

Mammut ride removable airbag 3.0 sapphire black

Prezzo speciale

627,00 €

660,00 €

Mammut first aid kit pro

Mammut probe 240 sonda

Mammut ultimate pro low gtx black trail running shoes

A partire da

138,60 €

154,00 €

Mammut wall hms screw gate orange

Prezzo speciale

14,40 €

16,00 €

Mammut lithium 30L women

A partire da

126,00 €

140,00 €

Mammut smart 2.0

A partire da

36,00 €

40,00 €

Mammut core t-shirt men classic black

A partire da

28,00 €

40,00 €

Mammut barryvox s package kit

Mammut lithium 25 woods black

Prezzo speciale

117,00 €

130,00 €

Mammut pro protection airbag 3.0 45l zaino

Prezzo speciale

778,05 €

819,00 €

Mammut crag light belay grey
Potrebbero interessarti
Oakley helmets mod1 PRO blackout

A partire da

135,00 €

150,00 €

Patagonia black hole duffel bag 55l lichen basin green

Prezzo speciale

120,00 €

150,00 €

Dc shoes stag grey black yellow scarpe skate

A partire da

68,00 €

85,00 €

Patagonia snowdrifter pack black

A partire da

144,00 €

160,00 €

Capita spring break slush slasher 2.0 143 2023

Prezzo speciale

335,20 €

419,00 €

Patagonia m's down sweater jacket black

A partire da

168,00 €

240,00 €

Fox racing ranger 2.5l water jacket Lunar fluorescent yellow

A partire da

83,99 €

119,99 €

Dc shoes stag black grey red 2023

A partire da

68,00 €

85,00 €

Dc shoes scarponi phase boa black white 2023

A partire da

191,99 €

239,99 €

Patagonia m's calcite gore-tex jacket black

A partire da

225,00 €

300,00 €

Capita superDOA D.O.A. 160 2023

Prezzo speciale

559,20 €

699,00 €

Patagonia m's classic retro-x fleece jacket dark natural sequoia red

A partire da

184,00 €

230,00 €

Patagonia tres 3 in 1 parka jacket black

A partire da

585,00 €

650,00 €