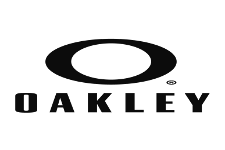 OAKLEY FROGSKINS VALENTINO ROSSI PRO MODEL VR46 POLISHED BLACK FIRE IRIDIUM
Prezzo speciale
103,20 €
129,00 €
Occhiali Limited edition valentino rossi pro model Modello: frogskins Colore frame: polished black Colore lente: fire iridium
Valentino Rossi Signature Series Frogskins Sunglasses
Shades have come a long way since we first started to break rules and bust limits. Every now and then, we crack open the design vault to bring back a classic for a limited time. Valentino loves the vintage look of Oakley Frogskins, so we created a special edition for his Signature Collection.
The earstems carry one of our original logos in a rainbow of colors, a slice of the graphics Valentino provided for the collection. On the inner facing of one stem, we printed his initials and racing number in his favorite color.
With a Polished Black frame, we had a few choices when we zeroed in on the perfect lens color. Fire Iridium® salutes Valentino's high-octane personality while boosting contrast to enhance depth perception. A 16% transmission rate makes these lenses scream for bright sun, and you'll have comfortable vision for everything from medium bright to blinding solar rays.
MONTATURA
Durability and all-day comfort of lightweight, stress-resistant O Matter® frame material in Brown Tortoise for this collection edition
Classic logo highlight on each earstem
Lenti:
High Definition Optics for clarity, visual fidelity and impact resistance that meets all

ANSI

Z87.1 standards

XYZ

Optics® to extend clarity to the edge of a wide peripheral view
Riduzione del riverbero e trasmissione della luce controllata grazie al rivestimento delle lenti in Iridium®
Protezione dai raggi UV offerta dal materiale delle lenti, Plutonite®, che filtra il 100% dei raggi

UVA

/

UVB

/

UVC

e la dannosa luce blu fino a 400 nm
Accessori:
Included: Collection specific Microclear™ bag for storage and lens cleaning
Maggiori Informazioni

| | |
| --- | --- |
| Codice | 155 |
| Sconto | 20% |
| EAN | 700285585185 |
| Marca | Oakley |
Potrebbero interessarti
Oakley helmets mod1 PRO blackout

A partire da

135,00 €

150,00 €

Patagonia black hole duffel bag 55l lichen basin green

Prezzo speciale

120,00 €

150,00 €

Dc shoes stag grey black yellow scarpe skate

A partire da

68,00 €

85,00 €

Patagonia snowdrifter pack black

A partire da

144,00 €

160,00 €

Capita spring break slush slasher 2.0 143 2023

Prezzo speciale

335,20 €

419,00 €

Patagonia m's down sweater jacket black

A partire da

168,00 €

240,00 €

Fox racing ranger 2.5l water jacket Lunar fluorescent yellow

A partire da

83,99 €

119,99 €

Dc shoes stag black grey red 2023

A partire da

68,00 €

85,00 €

Dc shoes scarponi phase boa black white 2023

A partire da

191,99 €

239,99 €

Patagonia m's calcite gore-tex jacket black

A partire da

225,00 €

300,00 €

Capita superDOA D.O.A. 160 2023

Prezzo speciale

559,20 €

699,00 €

Patagonia m's classic retro-x fleece jacket dark natural sequoia red

A partire da

184,00 €

230,00 €

Patagonia tres 3 in 1 parka jacket black

A partire da

585,00 €

650,00 €