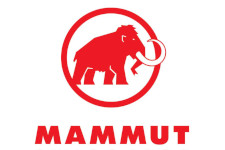 Mammut wall 8 orange discensore
Prezzo speciale
12,60 €
14,00 €
Mammut wall 8 orange discensore
MAMMUT
MODELLO: WALL 8 ORANGE
WWW.SNOWSTORE.IT
Well tried safety device in a classic design, the Wall 8 is noted for its functionality when securing and rappelling with twin, half and single ropes of every diameter. Its low weight makes it a pleasant companion in all situations.
| | |
| --- | --- |
| Item no. | 2210-00681 |
| Colour | orange |
| weight in g | 100 |
| Recommended retail price | SFr. 19.00 |
Ideal for
Classical Alpinism, Mixed- and Iceclimbing, Multipitch Rockclimbing, Expeditions
Suitable for
Big Wall Climbing
Belay devices must only be used as shown in Figures A and B. Any other application could be dangerous.
The belay device should only be used with screw carabiners (or other lockable carabiners).
Always check that the carabiner is correctly locked and attached to the belay loop.
Place the rope around the belay device as shown in Figure A. This technique can be used with both single and double rope lines.
Proceed as shown in Figure B for abseiling.
Warning
Thin ropes reduce the braking effect. We recommend you use self-belaying when abseiling (using a prussic knot or another reliable technique).
Maggiori Informazioni

| | |
| --- | --- |
| Codice | 4323 |
| Sconto | 10% |
| EAN | Non applicabile |
| Marca | Mammut |
Altri prodotti Mammut
Mammut lithium 15L women

A partire da

99,00 €

110,00 €

Mammut core t-shirt men classic dark jade

A partire da

28,00 €

40,00 €

Mammut liquid chalk 200 ml

Mammut hiking pants woodchip

A partire da

90,00 €

100,00 €

Mammut probe 240 sonda

Mammut neon shuttle 22l climbing pack woods black

Prezzo speciale

93,50 €

110,00 €

Mammut classic bumbag melange marine 2l

Prezzo speciale

22,50 €

25,00 €

Mammut kento pro high gtx dark spicy titanium classic 3 season mountaneering boot

A partire da

270,00 €

300,00 €

Mammut nirvana 30 black

Prezzo speciale

153,00 €

170,00 €

Mammut tweak beanie black titanium

Prezzo speciale

25,65 €

27,00 €

Mammut neon shuttle 22l climbing pack black

Prezzo speciale

93,50 €

110,00 €

Mammut bionic 8 grey discensore

Mammut lithium 20l

A partire da

108,00 €

120,00 €
Potrebbero interessarti
Oakley helmets mod1 PRO blackout

A partire da

135,00 €

150,00 €

Patagonia black hole duffel bag 55l lichen basin green

Prezzo speciale

120,00 €

150,00 €

Dc shoes stag grey black yellow scarpe skate

A partire da

68,00 €

85,00 €

Patagonia snowdrifter pack black

A partire da

144,00 €

160,00 €

Capita spring break slush slasher 2.0 143 2023

Prezzo speciale

335,20 €

419,00 €

Patagonia m's down sweater jacket black

A partire da

168,00 €

240,00 €

Fox racing ranger 2.5l water jacket Lunar fluorescent yellow

A partire da

83,99 €

119,99 €

Dc shoes stag black grey red 2023

A partire da

68,00 €

85,00 €

Dc shoes scarponi phase boa black white 2023

A partire da

191,99 €

239,99 €

Patagonia m's calcite gore-tex jacket black

A partire da

225,00 €

300,00 €

Capita superDOA D.O.A. 160 2023

Prezzo speciale

559,20 €

699,00 €

Patagonia m's classic retro-x fleece jacket dark natural sequoia red

A partire da

184,00 €

230,00 €

Patagonia tres 3 in 1 parka jacket black

A partire da

585,00 €

650,00 €