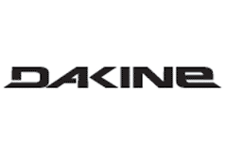 DAKINE BOARD SLEEVE 160 BLACK SACCA PORTA SNOWBOARD FW 2018
Prezzo speciale
28,00 €
40,00 €
Dakine board sleeve 160 black sacca porta snowboard fw 2018
DAKINE FW 2018
SACCA PORTA SNOWBOARD NUOVA
MODELLO: BOARD SLEEVE 160
DAKINE SNOWBOARD SLEEVE
This end-loading snowboard sleeve is the most cost effective way to protect your board from nicks and scratches, for years of happy trips up and down the mountain. Top and side handles are convenient for loading onto a roof rack or throwing in the back of a truck, and the pull cord closure is an elegantly simple solution that minimizes weight without compromising functionality.
DETAILS
Full length board sleeve
Top and side handles
Pull cord closure
DIMENSIONS
160cm
63 x 17" [ 160 x 43cm ]
170CM
67 x 18" [ 170 x 46cm ]
1.8 lbs. [ .8 kg ]
CARE INSTRUCTIONS
If your Dakine bag gets dirty, we recommend hand washing with mild soap (like Nikwax Tech Wash), cold water and a soft bristle brush. If hand washing is not going to do the trick, use a front loader washing machine. To ensure your backpack doesn't get tangled, place inside a pillowcase or mesh bag before washing. Always use cold water, mild soap and run on a gentle cycle. Never bleach your pack. Hang to dry in a warm but shady place, ensuring both inside and out are dry before storing.
Maggiori Informazioni

| | |
| --- | --- |
| Codice | 7534 |
| Sconto | 30% |
| EAN | 610934178609 |
| Marca | Dakine |
Altri prodotti Dakine
Dakine frontier gore-tex glove carbon

A partire da

58,50 €

65,00 €

Dakine low roller snowboard bag black

Dakine mission pro 18l bison

Prezzo speciale

108,00 €

120,00 €

Dakine team heli pack 12l cascade camo

Prezzo speciale

89,10 €

99,00 €

Dakine hot laps stealth waistpack black marsupio bike

Prezzo speciale

39,96 €

49,95 €

Dakine youth brad mitt black space

A partire da

17,50 €

25,00 €

Dakine syncline bike short bluerock

A partire da

40,00 €

80,00 €

Dakine pointer mitt hcsc rainbow 2020

A partire da

31,50 €

45,00 €

Dakine frontier gore-tex gtx glove black

A partire da

58,50 €

65,00 €

Dakine mission pro 25l black snowboard backpack

Prezzo speciale

144,00 €

160,00 €

Dakine w's fletwood mitt black

A partire da

27,50 €

55,00 €

Dakine omega glove field camo

A partire da

27,50 €

55,00 €
Potrebbero interessarti
Oakley helmets mod1 PRO blackout

A partire da

135,00 €

150,00 €

Patagonia black hole duffel bag 55l lichen basin green

Prezzo speciale

120,00 €

150,00 €

Dc shoes stag grey black yellow scarpe skate

A partire da

68,00 €

85,00 €

Capita mercury 160 wide 2023

Prezzo speciale

479,20 €

599,00 €

Dc shoes stag black gum scarpe skate

A partire da

68,00 €

85,00 €

Patagonia snowdrifter pack black

A partire da

144,00 €

160,00 €

Patagonia m's down sweater jacket black

A partire da

168,00 €

240,00 €

Capita spring break slush slasher 2.0 143 2023

Prezzo speciale

335,20 €

419,00 €

Fox racing ranger 2.5l water jacket Lunar fluorescent yellow

A partire da

83,99 €

119,99 €

Patagonia refugio day pack 26l evening mauve zaino

Prezzo speciale

75,00 €

100,00 €

Capita superDOA D.O.A. 160 2023

Prezzo speciale

559,20 €

699,00 €

Patagonia m's calcite gore-tex jacket black

A partire da

225,00 €

300,00 €

Patagonia black hole wheeled duffel 40l shine yellow valigia

Prezzo speciale

304,00 €

320,00 €