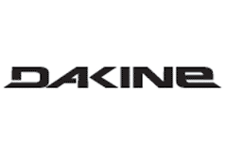 Dakine atlas 25l backpack black
Prezzo speciale
33,00 €
55,00 €
Dakine atlas 25l backpack black new zaino backpack skate surf
DAKINE
ZAINO NUOVO
MODELLO: ATLAS 25L
COLORE : BLACK
DAKINE ATLAS 25L BACKPACK - S16
If you see school more as a break between skateboard sessions, this is the pack for you. The Atlas holds your books, computer, binders, pens, pencils, but also features sturdy hook and loop straps to carry your skateboard when you're sadly not riding it. The Atlas also comes in all the cool colorways including our limited edition Painted Palm.
DETAILS
Limited Lifetime Warranty
Fits most 15" laptops
Non-padded laptop sleeve
Skateboard carry straps
Fleece lined sunglass pocket
Zippered side pockets
MATERIALS
600D Polyester ( Black, Dark Navy )
600D bluesign® approved Polyester Heather ( Carbon )
530D Poly Blend Canvas / 600D Polyester Ripstop ( Field Camo )
600D Polyester / 300D Polyester Dobby ( Laurelwood )
600D bluesign® approved Polyester ( Lava Tubes )
400D Polyester Ripstop / 600D Polyester ( Rincon )
500/1000D Waxed Nylon ( Pine Trees )
DIMENSIONS
1500 cubic inches [ 25L ]
19.5 x 12 x 8" [ 49 x 30 x 20cm ]
CARE INSTRUCTIONS
If your Dakine bag gets dirty, we recommend hand washing with mild soap (like Nikwax Tech Wash), cold water and a soft bristle brush. If hand washing is not going to do the trick, use a front loader washing machine. To ensure your backpack doesn't get tangled, place inside a pillowcase or mesh bag before washing. Always use cold water, mild soap and run on a gentle cycle. Never bleach your pack. Hang to dry in a warm but shady place, ensuring both inside and out are dry before storing.
Maggiori Informazioni

| | |
| --- | --- |
| Codice | 7488 |
| Sconto | 40% |
| EAN | 610934089820 |
| Marca | Dakine |
Altri prodotti Dakine
Dakine heli pro 20l black

Prezzo speciale

108,00 €

120,00 €

Dakine hot laps 1l bike waist bag ashcroft camo

Prezzo speciale

37,46 €

49,95 €

Dakine team heli pack 12l black

Prezzo speciale

89,10 €

99,00 €

Dakine omega glove field camo

A partire da

27,50 €

55,00 €

Dakine low roller snowboard bag black

Dakine hot laps 1l bike waist bag black

Prezzo speciale

37,46 €

49,95 €

Dakine hot laps 2l bike waist bag deep red

Prezzo speciale

44,96 €

59,95 €

DAKINE HOT LAPS 2L BIKE WAIST BAG BLACK

Prezzo speciale

44,96 €

59,95 €

Dakine syncline bike short bluerock

A partire da

40,00 €

80,00 €

Dakine w's fletwood mitt black

A partire da

27,50 €

55,00 €

Dakine fillmore trigger mitt black

A partire da

62,96 €

69,95 €
Potrebbero interessarti
Oakley helmets mod1 PRO blackout

A partire da

135,00 €

150,00 €

Patagonia black hole duffel bag 55l lichen basin green

Prezzo speciale

120,00 €

150,00 €

Dc shoes stag grey black yellow scarpe skate

A partire da

68,00 €

85,00 €

Capita mercury 160 wide 2023

Prezzo speciale

479,20 €

599,00 €

Patagonia snowdrifter pack black

A partire da

144,00 €

160,00 €

Capita spring break slush slasher 2.0 143 2023

Prezzo speciale

335,20 €

419,00 €

Patagonia m's down sweater jacket black

A partire da

168,00 €

240,00 €

Fox racing ranger 2.5l water jacket Lunar fluorescent yellow

A partire da

83,99 €

119,99 €

Patagonia m's calcite gore-tex jacket black

A partire da

225,00 €

300,00 €

Dc shoes stag black gum scarpe skate

A partire da

68,00 €

85,00 €

Dc shoes scarponi phase boa black white 2023

A partire da

191,99 €

239,99 €

Capita superDOA D.O.A. 160 2023

Prezzo speciale

559,20 €

699,00 €